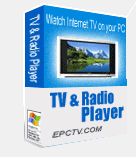 Internet TV & Radio Player allow you to watch directly over 1500
free Internet TV channels and listen to 4500+ online radio stations on
your PC. All Internet TV channels and radio stations are from 100+
countries with nearly 100 different languages (English, Spanish,
German, Chinese, French, Italian and more). There are no need for a PC
TV card because the TV channels are streamed through your internet
connection. It can set the screen window to any size what you want, And
it is easy to use.
If you are interested in alternative programming, learning languages,
foreign cultures, entertainment, news or more, this is a good choice
for you. .
Why Choose Internet TV & Radio Player?
Various channels.
You can easily watch sports, movies, music, news, talk and listen to
various radio stations from around the country and around the world.
There are no need for a PC TV card, Because the TV channels are
streamed through your internet connection.
Simple and easy to use.
Viewing online TV was never so easy. All you have to do is select
favorite station and double click it. Otherwise, you can set the
screen window to any size easily what you want, including full-screen
mode.
No additional hardware required.
It does not require a TV Tuner card, nor any other hardware since these programs are broadcasted over the Internet.
Favorite.
You can easily manage these stations and add TV station what you like.
Import and export channel file.
You can easily transfer all your channels to your friends by exporting all the channels into a file..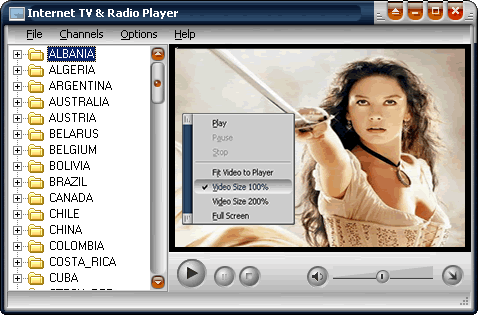 System Requirements
Operating System: Windows XP, 2000,2003, 95/98 or Windows NT .
Intel Pentium 486 or better processor.
32MB of RAM, 10MB of Free Disk Space.
RealPlayer 6 or above and Microsoft Media Player 7 or above.
Internet TV & Radio Player uses Windows Media Player and
RealPlayer's codec to present the television and radio signals. Before
installing Internet TV & Radio Player, you should install
Microsoft Media Player and RealPlayer first.
Screenshots
Watch TV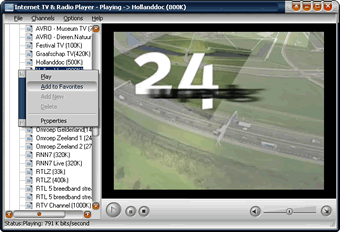 Listen Radio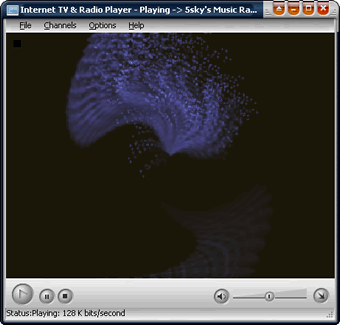 Search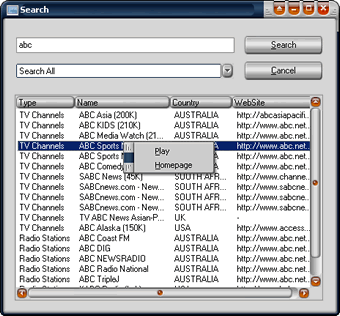 Proerties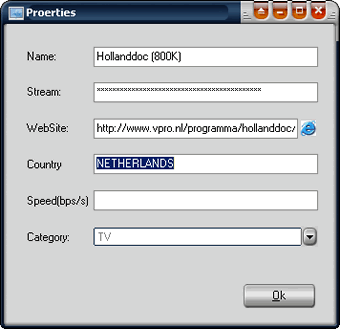 rapidshare.com Internet_TV___Radio_Player_5.2___Crack.rar